Carma Christensen
Yields 1 pie
World's Easiest Strawberry Pie
A dessert so beautiful nobody will believe it only took minutes!!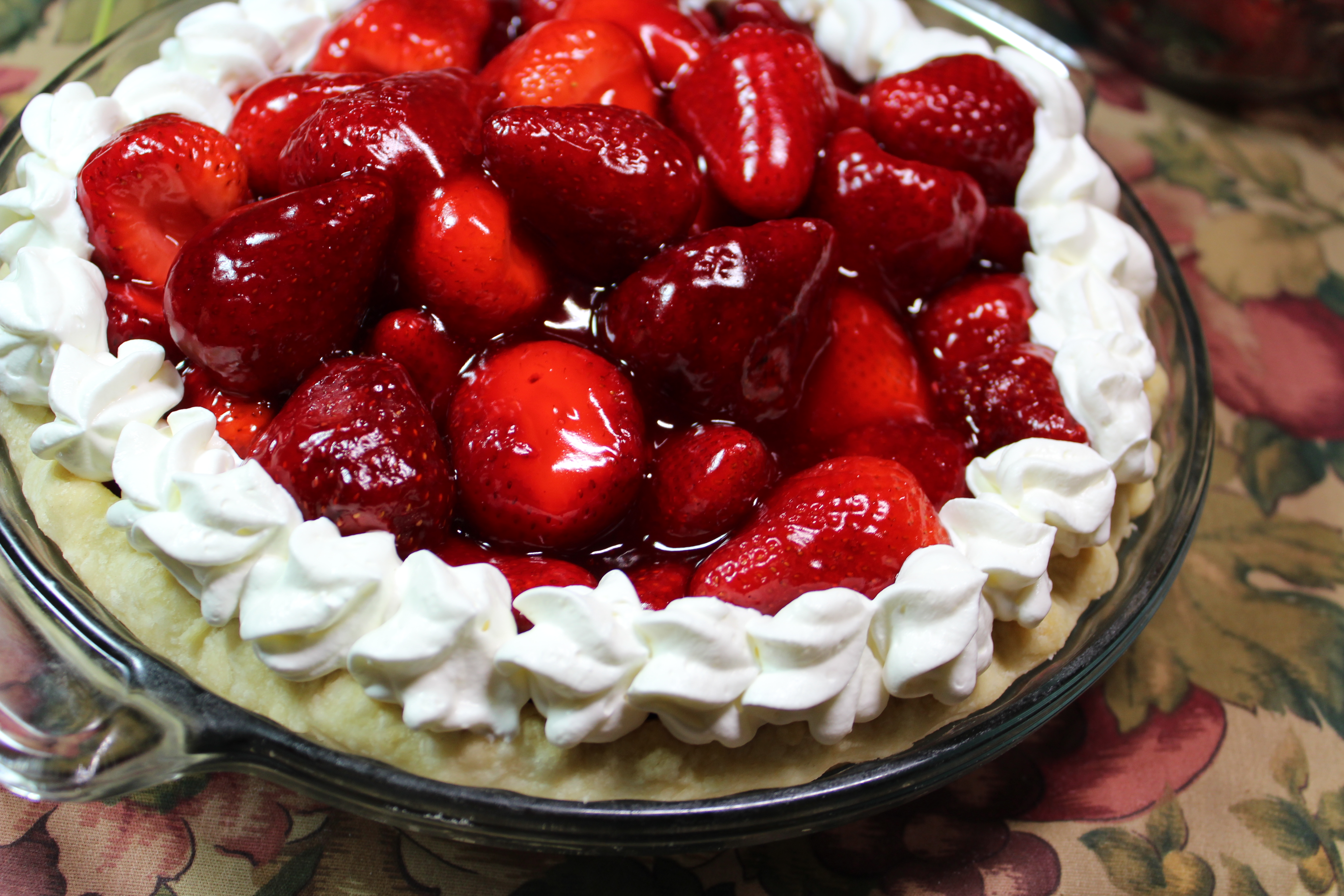 Ingredients
Baked 9" Pie Crust
2 c. lukewarm water
1 c. sugar
1/2 t. strawberry drink mix (Kool-Aid)
8 T. Ultra Gel®
1 1/2 lb strawberries, washed and hulled
Instructions
Add sugar and Koolaid powder to water and stir to dissolve sugar. The sugar will dissolve faster and the glaze with thicken faster if the water is a bit on the warm side.
Add Ultra Gel® gradually while stirring with a wire whisk.
Wait five minute for maximum thickness. Adjust if necessary by adding more water if too thick or more Ultra Gel® if too thin. (It should be very thick but clear-colored)
Pour glaze over 1 1/2 pounds washed, hulled strawberries and stir gently to coat
Turn into baked pie shell and refrigerate 4 hours before serving
Garnish with whipped cream if desired.
7.8.1.2
8
https://carnetfoods.com/worlds-easiest-strawberry-pie/
If you have never used Ultra Gel® to thicken a fruit dessert before, you're in for a pleasant surprise!  This modified food starch, made from a type of corn, will thicken without any heat.  So fruit stays fresh and colorful with all of the "fresh fruit" texture.  Mmmm!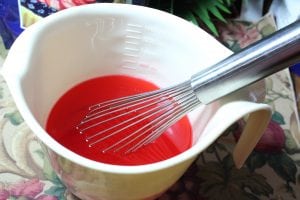 Making the glaze is easy.  Start with water, sugar, and Kool-Aid powder.  Kool-Aid?  Yep--its the cheapest, easiest strawberry flavoring around.  Of course there are lots of other ways to flavor the glaze, but this is a winner.  But if you prefer,  instead of 2 cups of water, use 1 3/4 cups of water with 1/4 c fresh lemon juice, 1 cup of sugar, and a few drops of red food coloring for the liquid for the glaze.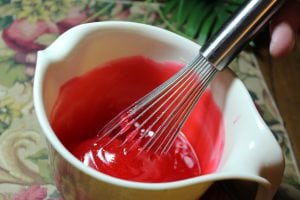 Or use a commercial fruit juice like apple juice with a little added color, lemon juice and sugar if needed.  If you want a sugar-free pie, try using a sugar substitute like Splenda, which works great, too.  The best clarity comes from using sugar, though.
When the sugar is completely dissolved, add the Ultra Gel® gradually to the liquid,  stirring constantly with a wire whisk.  Or with a fork and some care.   Be patient--if you add the Ultra Gel® too fast, you might end up with little lumps that make you nervous.  Keep stirring--they will usually stir out--but add the Ultra Gel® a little slower next time.  When you have added the full amount, relax and let the Ultra Gel® do its work.  This is a great time to wash and hull the strawberries because it takes a few minutes for the glaze to reach maximum thickness.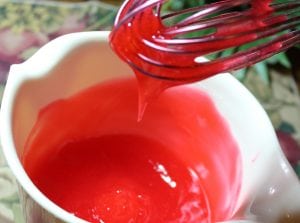 Stir the glaze until it is thick and glossy.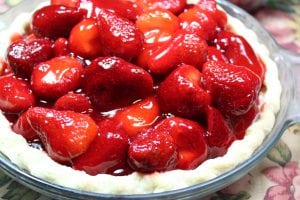 Pour it over the hulled and washed strawberries and toss gently .  Then turn the strawberry mixture into a baked pie shell and refrigerate.  SPOILER ALERT:  The pie will have a soft set--it won't set up like gelatin.  It may not even cut spectacularly, but strawberry pie never cuts all that well and nobody seems to mind.  Use lots of whipped cream if you need to!
Note:  For a little flavor burst, and a pie shell that will never get soggy, try mixing 4 oz softened cream cheese with 2 T. milk and 2 T. powdered sugar and beating well, then spreading  on the bottom of the pie shell before adding the strawberries.   Mouthwatering!!