Traditional pectin-based jams can be disheartening to people trying to reduce the sugar in their diet.
Whether commercially prepared or home cooked, traditional pectin jams and jellies require large proportions of sugar to thicken correctly.
Along with being frustrating and finicky to get correct, traditional pectin doesn't allow for replacing sugar with a sugar-free sweetener.
Those looking for low-sugar jams with fresh-fruit flavor will find Ultra Gel™a godsend.
ith Ultra Gel™ don't depend on specific proportions of pectin, sugar, and acid to work, so:
Try replacing the pectin with Ultra Gel™in your favorite jam recipe, and enjoy the ability to dependably create lower-sugar, higher-fruit flavor family favorites!
Jelly-lovers will find a very soft set rather than one that will hold its shape.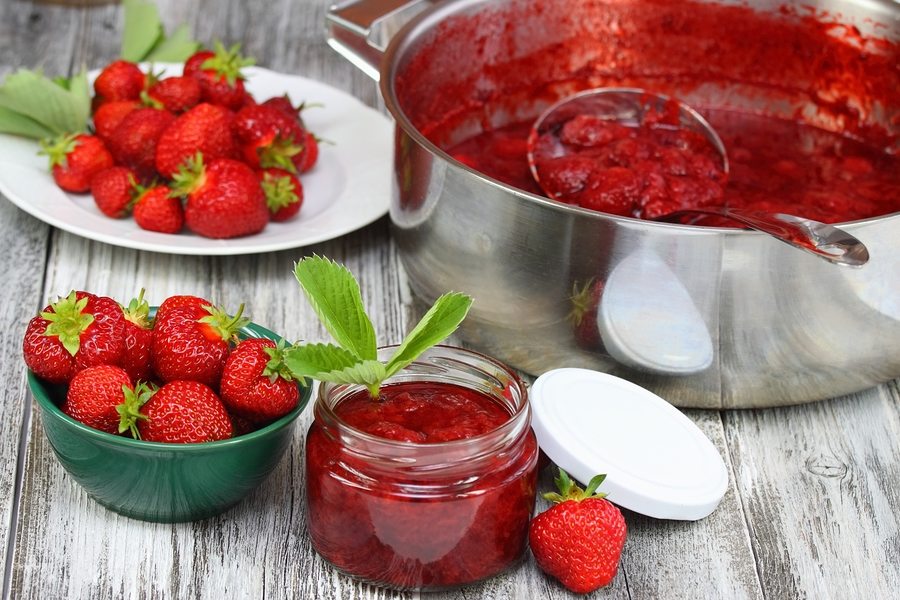 UltraGel opens up many previously-difficult foods to people with diabetes and people on a low-sugar diet.
Most artificial sweeteners go bitter when cooked; using UltraGel eliminates the need to cook the sauce or glaze to thicken the product, putting many of your favorite recipes back on the menu!
You can  make family favorites and time honored traditions like:
See this delicious and low sugar recipe below: