Perfectly roasted potatoes served straight from the oven. . .Food just doesn't get any better.  Crusty, tender nuggets of goodness!  But how can you make those perfectly roasted potatoes?
World's Easiest Roasted Potatoes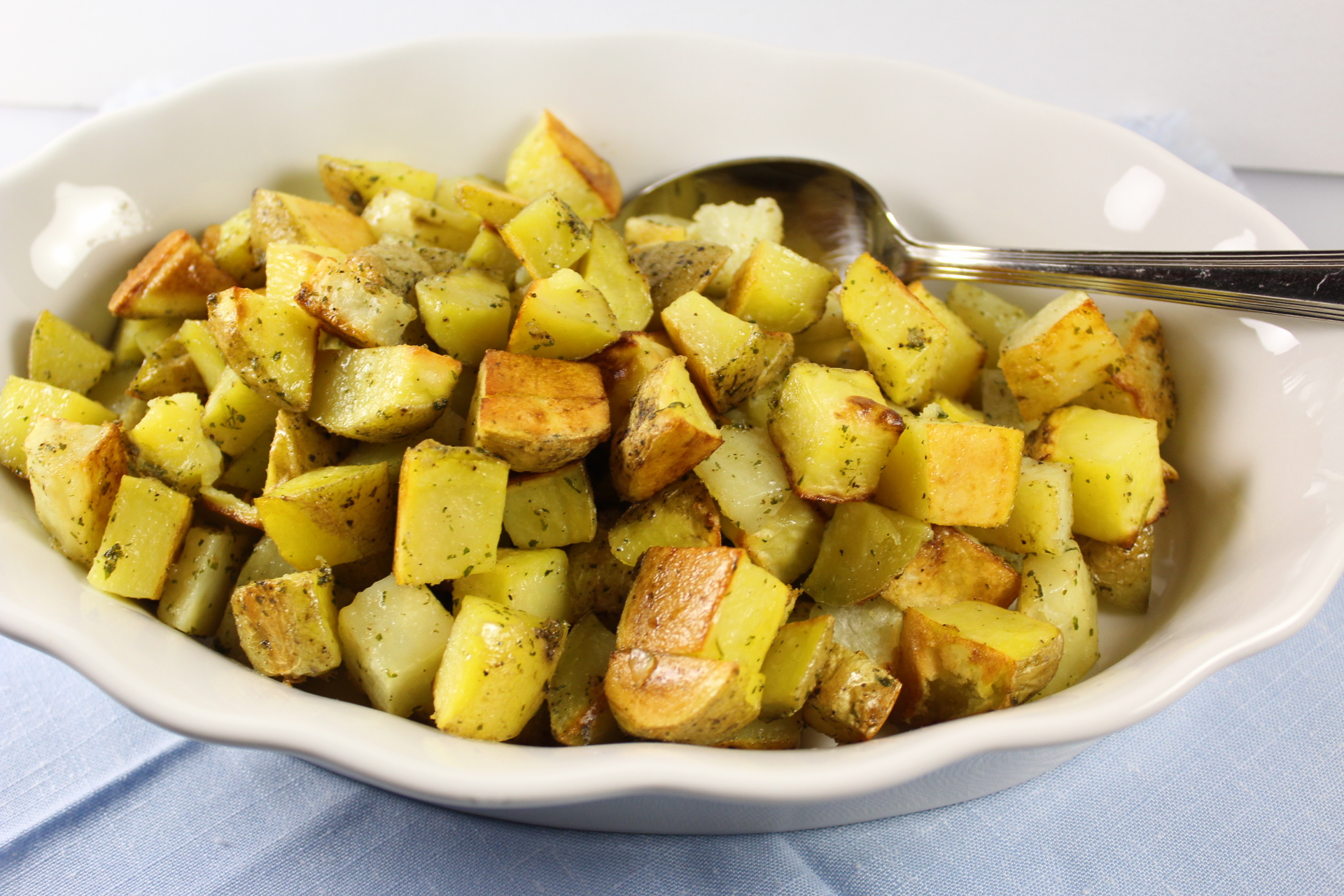 Ingredients
4 cups diced potatoes (1 to 1 1/2 inch)
1 T. Ultra Gel Ranch Salad Dressing and Seasoning Mix https://carnetfoods.com/ranch-salad-dressing-and-seasoning-mix/
1 t. rosemary if desired
2 T. vegetable oil
Instructions
Cut the potatoes into a large dice (1 to 1 1/2 inch cubes)
Sprinkle with the Ultra Gel Ranch Dressing and Seasoning Mix. Add rosemary if desired.
Add oil and stir to coat.
Turn onto a shallow baking sheet lined with foil.
Roast in an oven preheated to 450 degrees for 20-30 minutes.
7.8.1.2
30
https://carnetfoods.com/worlds-easiest-roasted-potatoes/
Many recipes go to great lengths to develop starchiness on the outer layer of the potatoes to get the crisp crust. We can take the easy way out, because the Ultra Gel in the Salad Dressing and Seasoning mix will do that job--when the Ultra Gel is combined with the moisture of the freshly cut potatoes, the starch rehydrates (because it is an instant starch) and provides a very light starchy layer that browns beautifully!
Next--think potatoes.  Having lived more than half my life in Idaho, I am inclined to think potatoes should have their own food group!  The Idaho Potato Commission reports that the average American eats approximately 111 pounds of potatoes each year.  That means most American consumers eat a serving of some kind of potato product almost every day.
From a supermarket shopper's standpoint, there are probably three main groups of potatoes:  Russets, reds, and yellows (sometimes recognized by the variety name of "Yukon Gold").    The reds are earlier potatoes and are more "waxy", which means they have a higher moisture content and hold their shape better when cooked.  Russets are traditional baking potatoes, with a drier consistency, and they are more apt to break down when cooked, making them perfect for mashed potatoes.  Yellow potatoes have grown in popularity dramatically over the past ten years.  Although they resemble red potatoes more than Russets, many home cooks praise them for their versatility--even calling them "all-purpose" potatoes.  I have to admit a preference for the thin-skinned yellow potatoes easily available in most areas, which don't require peeling for many dishes and have a lovely golden color and buttery texture.  But I usually have all three in my storage at any given time.
So--what potato is best for roasting?
I tried all three, and the answer is--it depends! Details to come!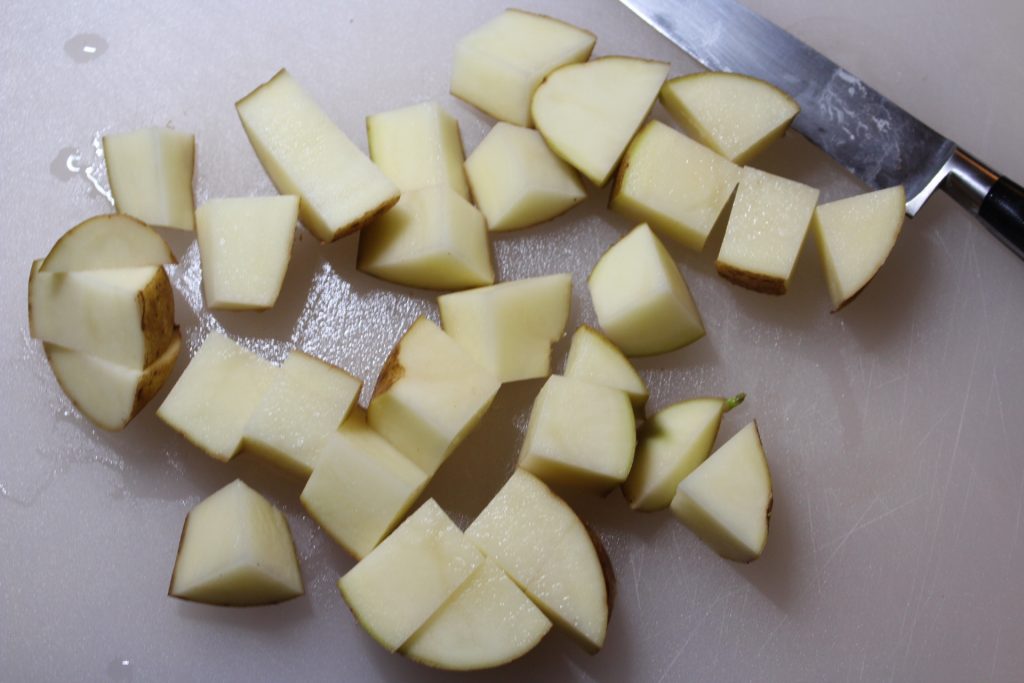 First, scrub the potatoes and decide if they need to be peeled.  If they are reds or yellows, the answer is "no".  The answer is usually "no" if they are Russets (bakers).  If you have bakers that have been stored for a long period of time, the skin may be tough and you might want to peel them.
Cut the potatoes into 1 to 1 1/2 inch cubes and measure about 4 cups.
Sprinkle the cut potatoes with 1 tablespoon Ultra Gel Ranch Salad Dressing and Seasoning Mix (https://carnetfoods.com/ranch-salad-dressing-and-seasoning-mix/) and stir.  Rosemary is a traditional flavor for roast potatoes, so feel free to crush 1 teaspoon of rosemary and add to the other seasonings.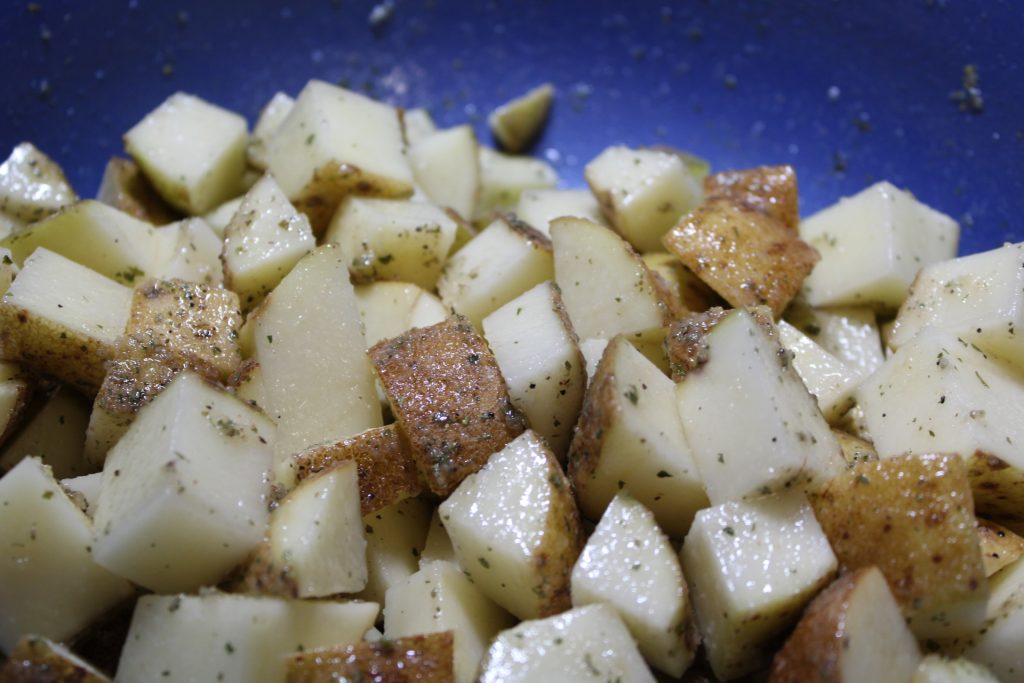 Add 2 Tablespoons vegetable oil and stir.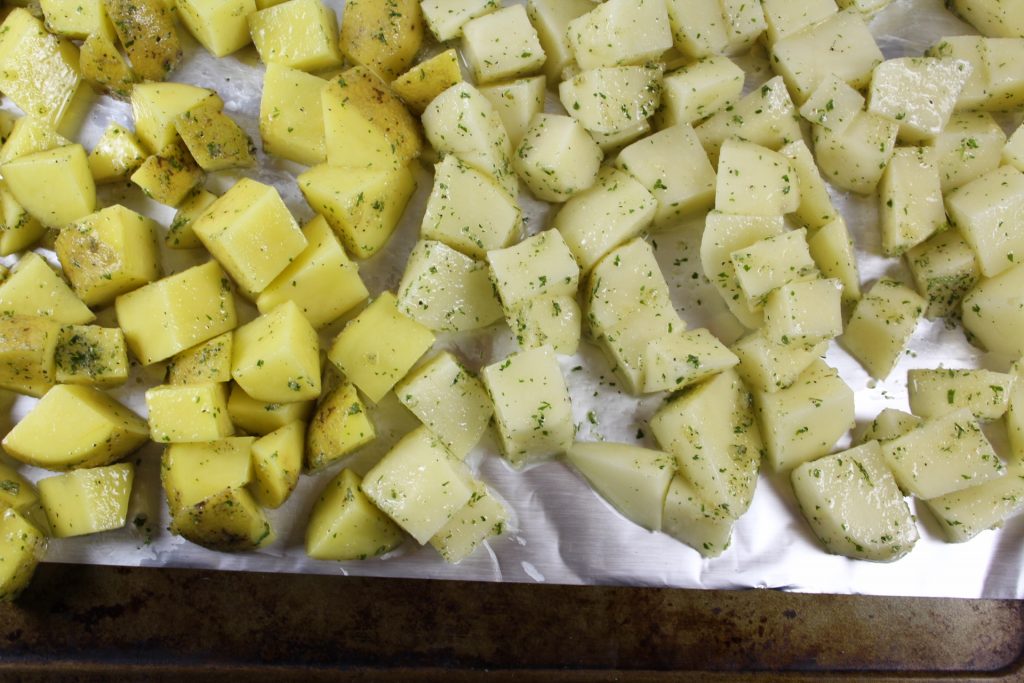 Turn the potatoes out onto a shallow baking sheet lined with foil for easy cleanup.  The potatoes on the left are yellow potatoes, the ones on the right are peeled Russets, 4 cups of each.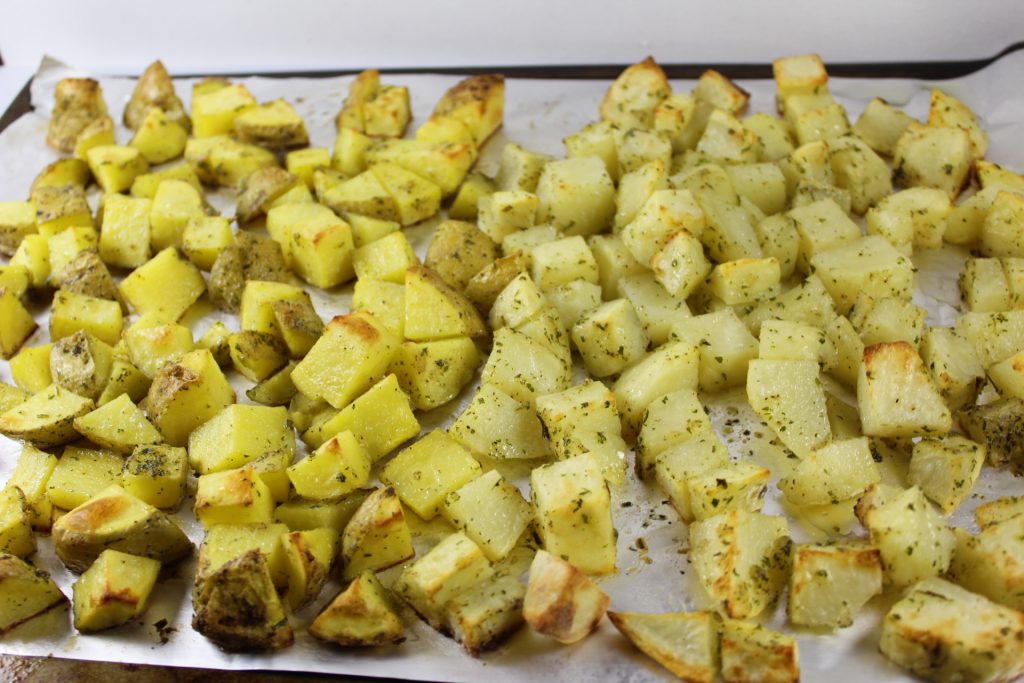 Bake in a preheated 450 degree oven for 20-30 minutes--until tender and nicely browned and crusty.
The analysis?  The yellow potatoes and the Russets were very different in texture, as would be expected, but my panel of highly-trained sensory experts (family) deemed both varieties highly acceptable and requested them again--Soon!  Everyone agreed, however, that the yellow potatoes were prettier.