Peach Syrup! Great use for "end of the box" tree-ripened peaches. No matter if there is a bruise here or there because it will become a beautiful thick syrup perfect to serve with French Toast, pancakes, or waffles. Or Gingerbread cake. Or ice cream. . the possibilities are endless for this end-of-summer treat.  And so easy you'll be finished in a flash!  The biggest decision you'll need to make is whether to preserve for later or just eat it all right now!!
Yields About 6 cups
Easy Peach Syrup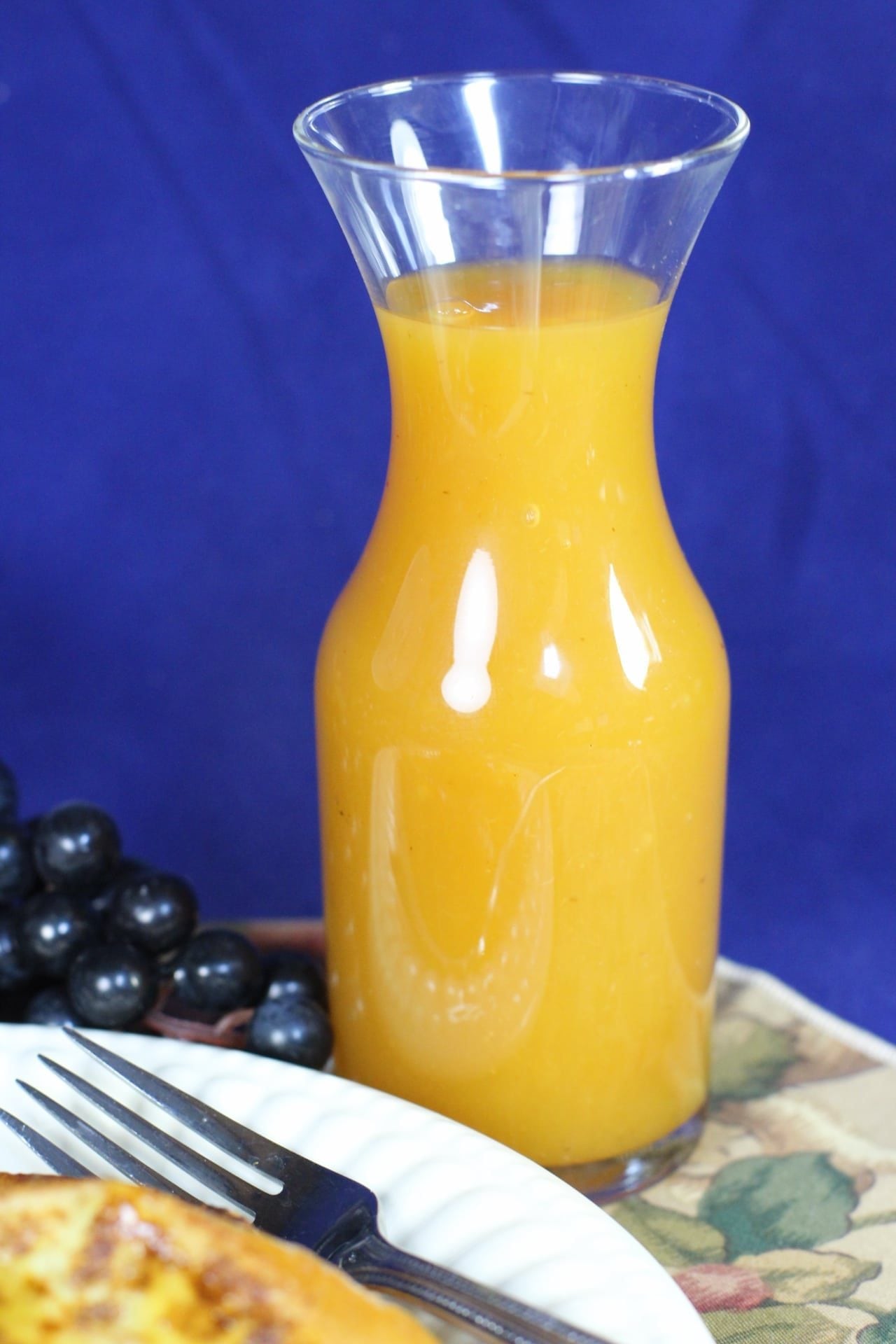 Ingredients
6 c. peach pulp
2 T. lemon juice
1/2 c. Ultra Gel® (www.carnetfoods.com or Amazon.com -Search "Ultra Gel Super Sale" for best prices)
1/2 t. almond extract (optional)
1/2 t. cinnamon (optional)
3 c. sugar
Instructions
Puree enough peaches in a blender to equal 6 c. peach pulp.
Add lemon juice, Ultra Gel®, and flavorings if desired, then "whirl" until smooth. (Actually, you can add the sugar right now, too, if your blender has capacity. Many don't.)
Pour into a four-quart pan, add the sugar, and bring to a boil.
Boil 2 minutes, stirring constantly.
Remove from heat and skim foam from the top.
If you wish to preserve the syrup for later use, immediately pour the syrup into canning jars, add "flats" and rings and process in a boiling water bath for 20 minutes. (Check an online resource verified by the FSIS if you need more information on using a boiling water bath to preserve fruit products.)
If you have an immediate use, let the syrup cool, then refrigerate.
7.8.1.2
14
https://carnetfoods.com/peach-syrup/
e