Summertime means time for grilling!  Time to get out of the house and enjoy family and friends.  And what better way to liven up a grilled meal than to add a tangy, salty/sweet sauce that goes great with everything?  Common folklore says Teriyaki was born when Japanese emigrants to Hawaii combined traditional Asian ingredients of soy sauce and ginger with pineapple juice from the island and served it with grilled meat.
Teriyaki is traditionally used as a marinade for soaking meats before grilling.  Unfortunately, the high sugar content of teriyaki usually results in a "burned sugar" taste when subjected to the high heat of the grill.  But you can get all the flavor without an overtone of "burn" by using the marinade AFTER cooking the meat rather than before.  Stay posted!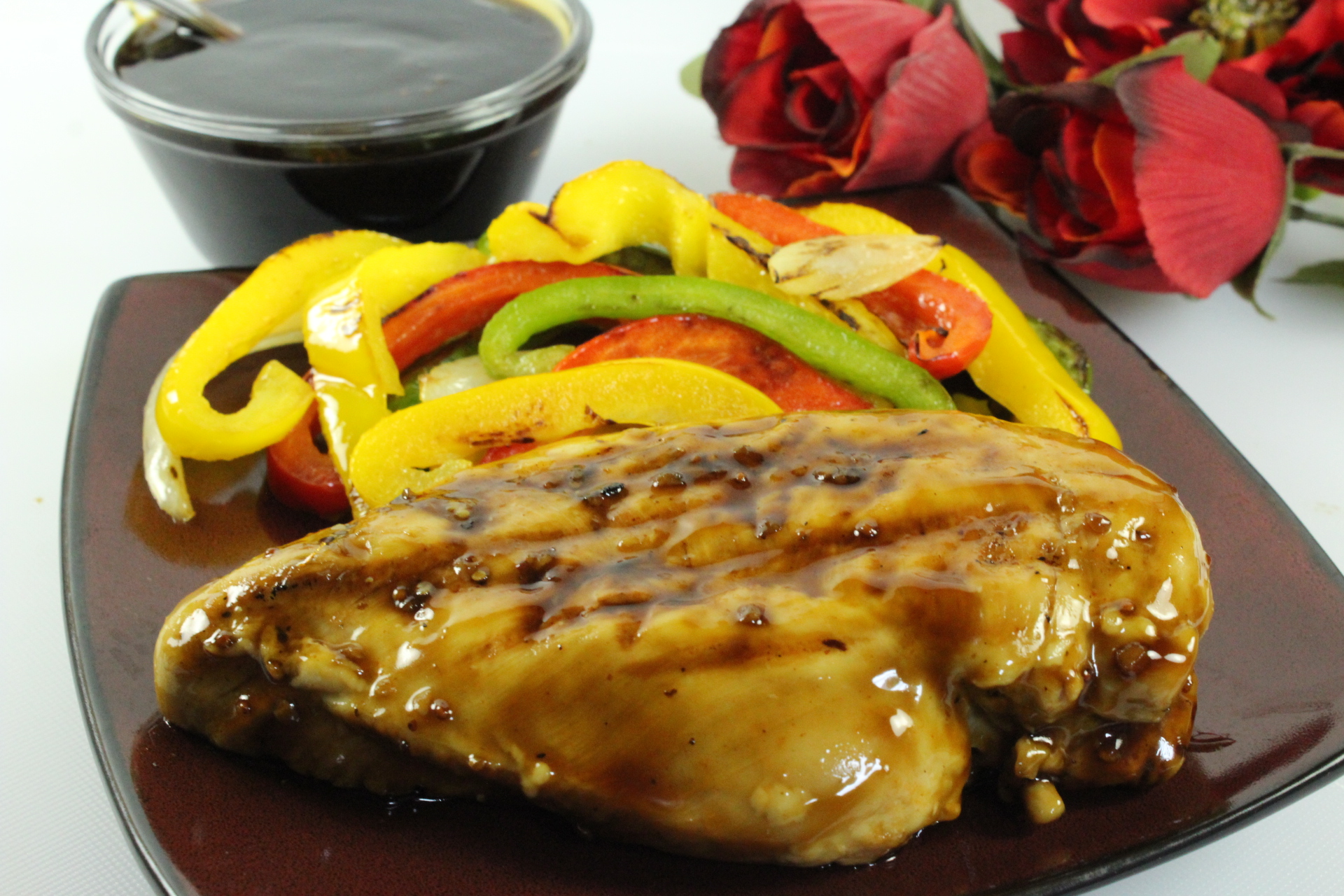 Ingredients
1/2 c. soy sauce
1/4 c. pineapple juice
1/2 c. brown sugar
2 cloves garlic, minced
1/2 t. ginger powder or 2 T. fresh grated ginger
1/2 t. salt
2 T. Ultra Gel®
Instructions
Combine soy sauce, pineapple juice, brown sugar, garlic, ginger, and salt.
Stir with a wire whisk or fork until sugar is dissolved.
Add Ultra Gel® gradually while stirring until completely dissolved. Allow about 5 minutes to thicken.
If you want a thicker sauce, add additional Ultra Gel® gradually, a teaspoon at a time. If the sauce is too thick, add more pineapple juice or water. Makes about 1 cup.
7.8.1.2
41
https://carnetfoods.com/no-cook-teriyaki-sauce/
Editor's note:  I've had requests for the kabob ingredients.
4 chicken breasts, cut in 1" cubes (about 1 1/2 lb)
1 red pepper, cut in 1" chunks
1 green pepper, cut in 1" chunks
1 red onion cut in 1" chunks
2 c. fresh pineapple, cut in 1" chunks
Thread the meat and vegetable pieces on skewers alternately.  Grill over a hot grill, turning frequently, until the chicken registers 165 degrees in the center.  At the point, the vegetables should be seared and beautiful.  Brush the teriyaki marinade on the skewers and let cook about 30 seconds, then turn and repeat with the other side--should be enough to put some color on the skewer ingredients, but not enough to char.  Remove from the grill and serve.  Add more sauce if desired.