Jar Pie--I'd never heard of it until my cousin told me about baking individual pies in half pint canning jars and serving them at a party--what a fun idea!
In my mind, there are two reasons to use a jar for an individual pie--one is that they're just super-cute and unusual and the other is that you don't have to deal with the drama of rolling out a pie crust. Trendy? Yes. Safe? Maybe questionable.  In doing some research, it appears that although commercial canning jars are constructed to withstand high heat, they aren't made of the same type of glass as baking pans like "Pyrex". They may hold up fine, but there is the chance that due to uneven expansion in the oven, they may break in a profoundly startling manner, ruining a perfectly good day with possible injury in addition to a real mess! But despite the possibility of dire consequences, we have to admit that jar pies are truly adorable!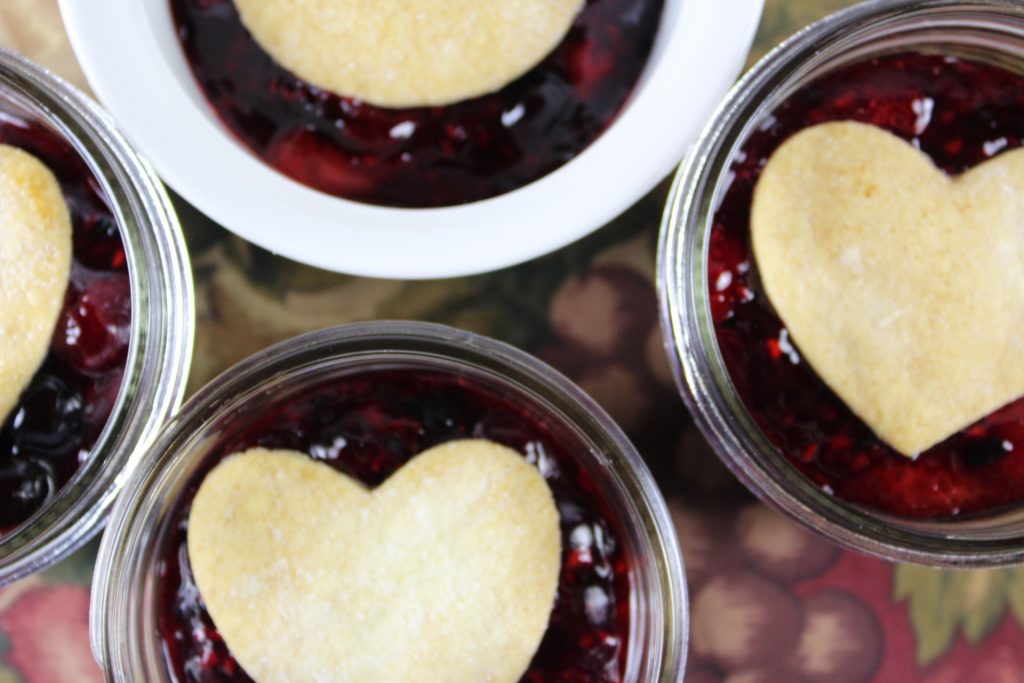 But this is a jar pie that has both the safety and the cuteness factor.  Not only can it be made in half-pint wide-mouth canning jars, it can be made in 8 oz ramekins or even mugs--anything you would put in a microwave--because this jar pie will never touch the oven!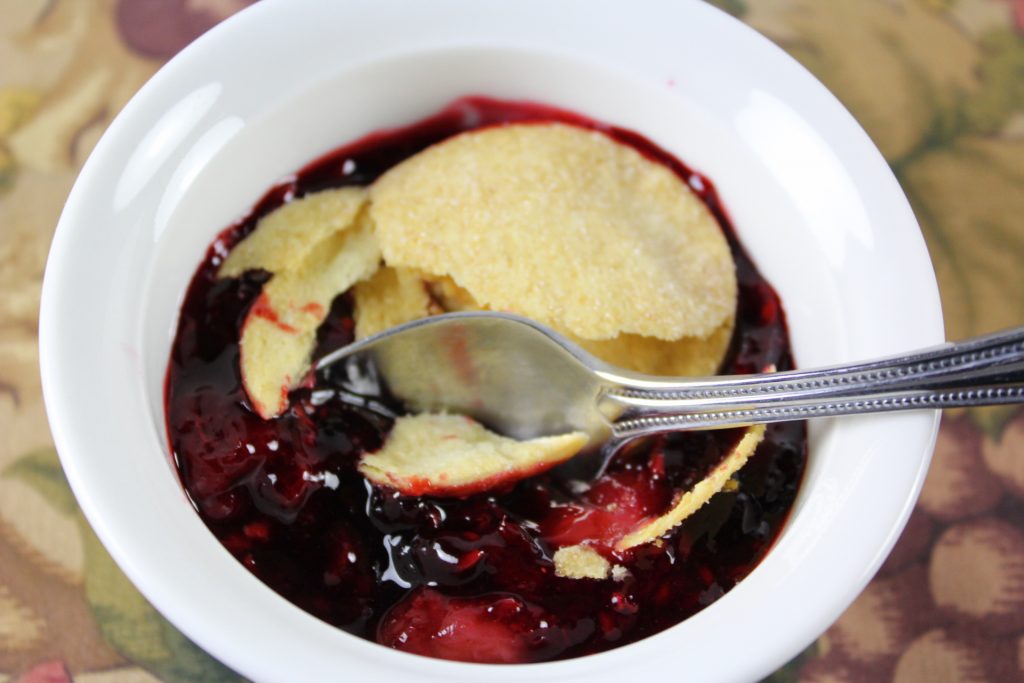 Berry Jar Pie
1-16 oz package frozen berries of your choice (I used a strawberry, raspberry, blueberry blend)
1/2 c. sugar
4 T. Ultra Gel®
Commercial or homemade pie crust for a single crust pie
First, roll out the pie crust to about 3/8" thickness (if you're using a commercial crust, just flatten it out).  Cut out shapes with cookie cutters that will fit in your desired jar/ramekin when they are baked.  Sprinkle with sugar if desired and bake at 400 until lightly browned.
Pour the frozen berries into a microwave-safe bowl (make sure it's large enough to allow substantial expansion).  Add 1/2 c. sugar and 4 T. Ultra Gel®.  Blend together.
Cover with plastic wrap and microwave on high for 2 minutes.  Stir, breaking up any large berries.  Return to microwave for an additional 2 minutes.
Prepare the jars/ramekins by dropping a baked pie crust disk in the bottom of each one.
Divide the hot berry filling among four jars/ramekins, then top with another pie crust disk.
Serve immediately, with ice cream if you want the full experience!  Note:  If you want to plan for a delay and you like the crust to be really crisp, avoid assembling until just before serving.