Super Low-Fat Ranch Salad Dressing is easy to make and inexpensive.  It uses ingredients most homes have and can be assembled in minutes.  And it has only 30 calories per tablespoon--less than half the calories of a standard Ranch dressing.  The secret?  Instead of using a full cup of regular mayonnaise, it uses 1/2 cup of low fat mayo, and a higher proportion of low fat buttermilk.  The extra thickness comes from Ultra Gel®.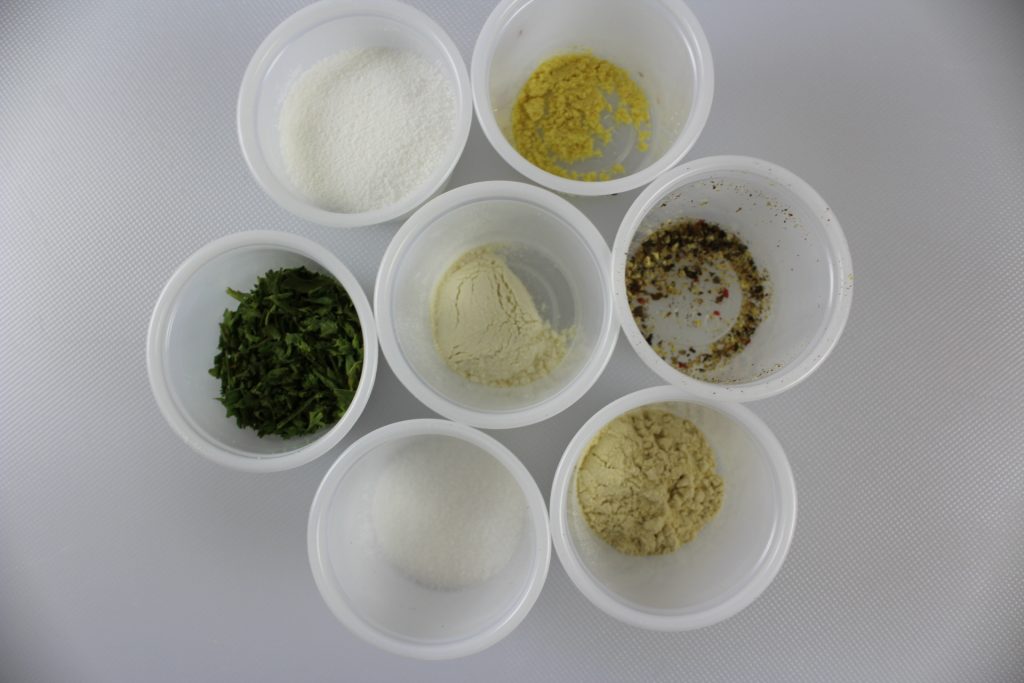 Low-Fat Ranch Dressing
1/2 teaspoon garlic powder (not garlic salt!--preferably granulated garlic powder)  
1/2 teaspoon onion powder (not onion salt!), 
1/4 t. pepper, 
1 t. salt, 
1 T. dry parsley (or 2 T fresh, snipped finely) and 
2 t. Ultra Gel®  
1/4 t. dry mustard powder (optional but you might be surprised at the flavor boost)
1/2 c. high-quality low-fat mayonnaise
1 1/2 c. low-fat buttermilk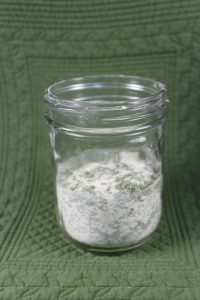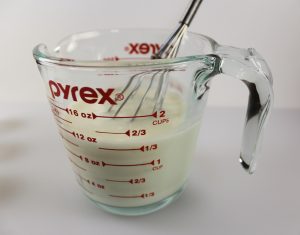 Combine the garlic and onion powder, pepper, salt, parsley,  Ultra Gel, and mustard if desired into a small container. Measure 1 1/2 c. buttermilk into a two-cup measuring cup.  Buttermilk may not be a product you purchase regularly, but it's great to have on hand for this salad dressing mix.  It can be purchased in small containers, and any remainder will make some great pancakes!
Some brands of buttermilk are thicker than others.  You can adjust the thickness of the salad dressing by adding more or less Ultra Gel®.
Now add the mayonnaise.  Mixing the ingredients in measuring cup is really handy  because you don't need to use an additional measuring cup for the mayonnaise--just add the mayo until the liquid measures 2 cups.  Couldn't be easier!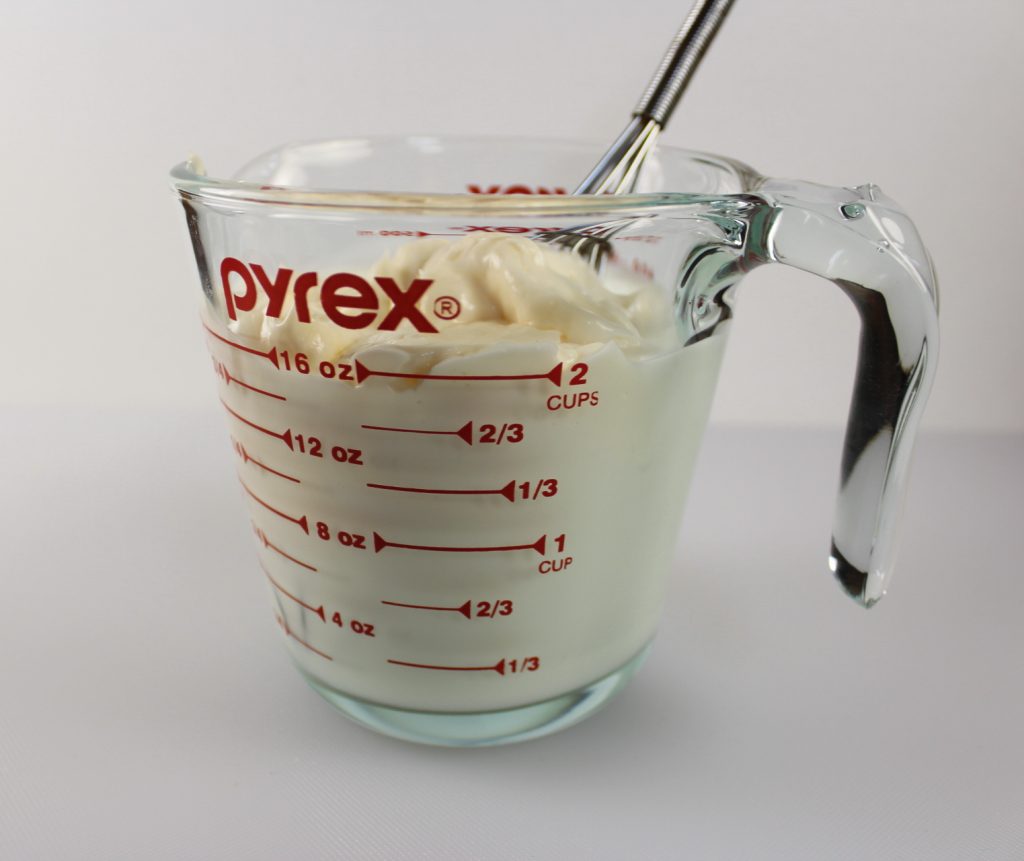 Sprinkle the prepared salad dressing mix over the combined mayo and buttermilk and stir in with a fork or wire whisk until smooth.  The salad dressing mix benefits from a couple of hours to develop the flavors.  If you want it thicker, add another teaspoon or so of Ultra Gel.
To make RANCH DIP, simply substitute low fat sour cream for the low fat buttermilk.  Totally guilt-free!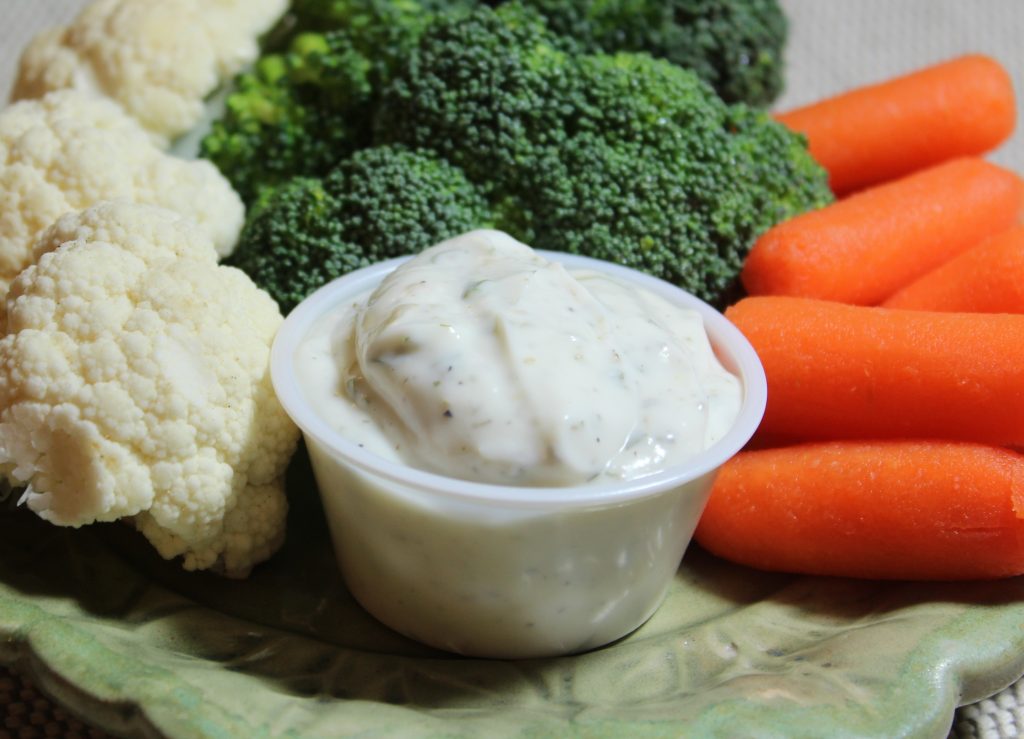 Now--think of the low-guilt possibilities:  topping for baked potatoes, steamed or raw veggies, chicken salad, gringo tacos or burritos, etc.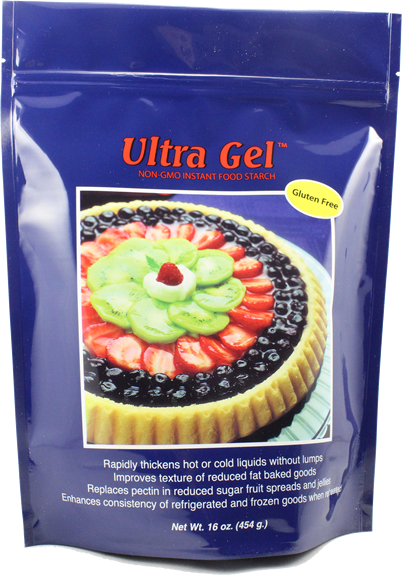 Remember not to taste products made with Ultra Gel® and return the tasting implement to the product.  Even tiny amounts of saliva enzymes will break down the thickness of the product.  And it isn't very sanitary, anyway!