Looking for that perfect dish for the holiday pot luck?  Something easy to prepare, portable, but a little unusual?  Try this warm, rich, satisfying takeoff of a favorite holiday appetizer.   Who doesn't like a Jalapeno Popper?
Jalapeno Popper in a Bowl - Perfect for Holidays!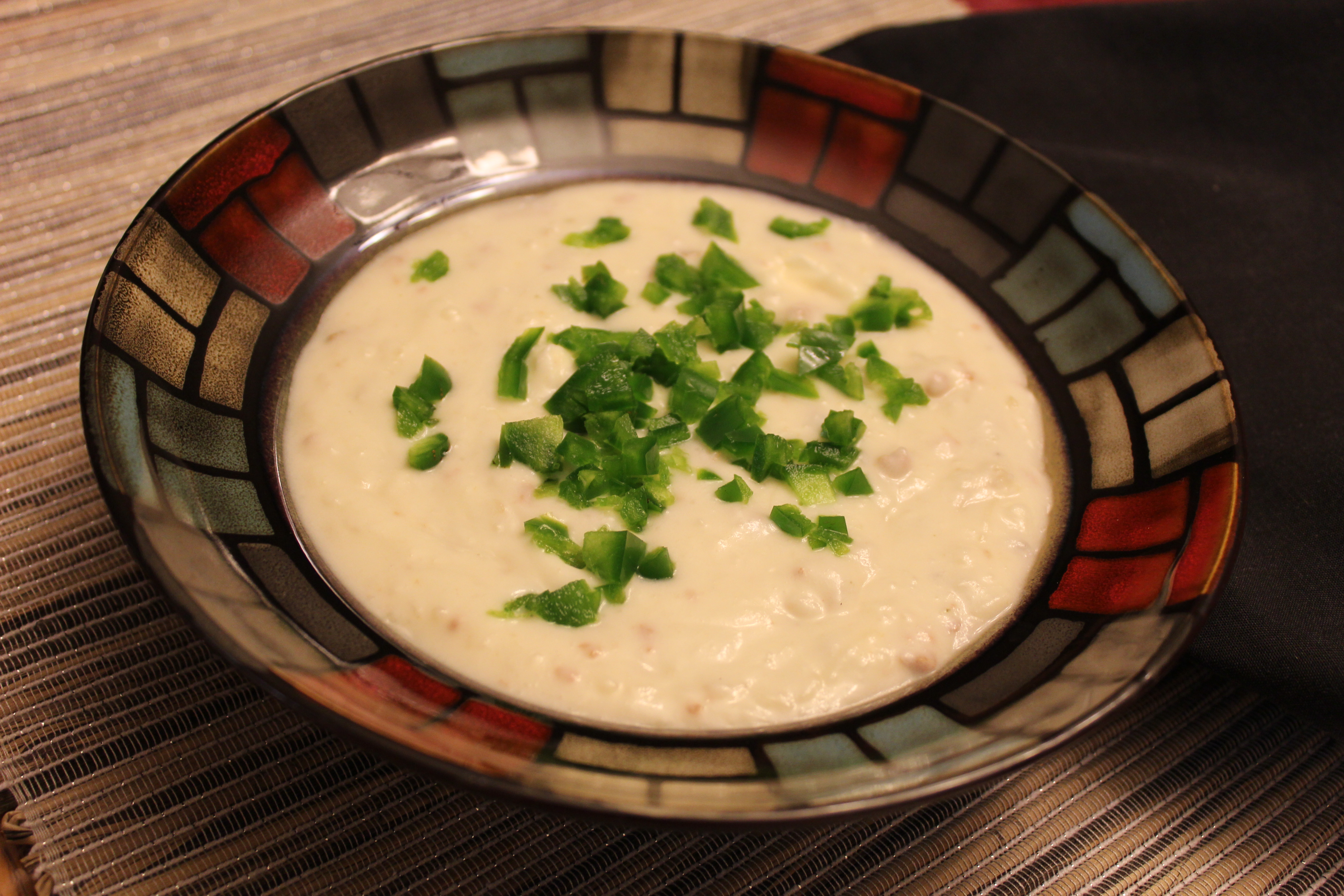 Ingredients
1/2 lb breakfast sausage (I use turkey sausage)
3 c. frozen southern-style hash browns
3 c. chicken broth
1 T. chicken bouillon granules or powder
1 T. dry minced onion
2 c. half and half or evaporated milk
6 T. Ultra Gel* (available at Amazon or carnetfoods.com)
3 oz cream cheese (cut into 1-inch cubes)
1 cup shredded parmesan cheese
1 1/2 cups diced green peppers and jalapeno peppers--adjust proportion to your family's tastes, but don't skimp on the jalapenos!
Diced peppers for garnish.
Instructions
Combine frozen hash browns, chicken broth, bouillon, and onion in a heavy saucepan or four-quart slow cooker on high heat setting.
Meanwhile, brown sausage in a shallow pan. Add to saucepan/slow cooker when browned. Turn slow cooker to low if desired.
Cover and cook until potatoes are tender, but not mushy (about 2 hours on high or three on low if using a slow cooker.)
Add half and half or evaporated milk and stir to combine.
Stir in Ultra Gel gradually with a wire whisk.
Add cream cheese cubes and parmesan cheese and heat until smooth and hot (protect from boiling).
Adjust thickness by adding more Ultra Gel if too thin; more milk or chicken broth if too thick.
Add diced peppers just before serving for the popper "crunch". Garnish with reserved diced peppers.
7.8.1.2
22
https://carnetfoods.com/jalapeno-popper-in-a-bowl/