Looking for a fun Halloween decoration that becomes a blood-curdling part of the refreshments?  Look no further.  The magic of Ultra Gel® combined with other kitchen staples provides a delightfully cherry flavored but horribly realistic visual effect.   Stirs up in minutes and holds up great!  Makes a great syrup to serve in Italian sodas or to pour over ice cream.
Fake Blood – Halloween Festive and Delicious!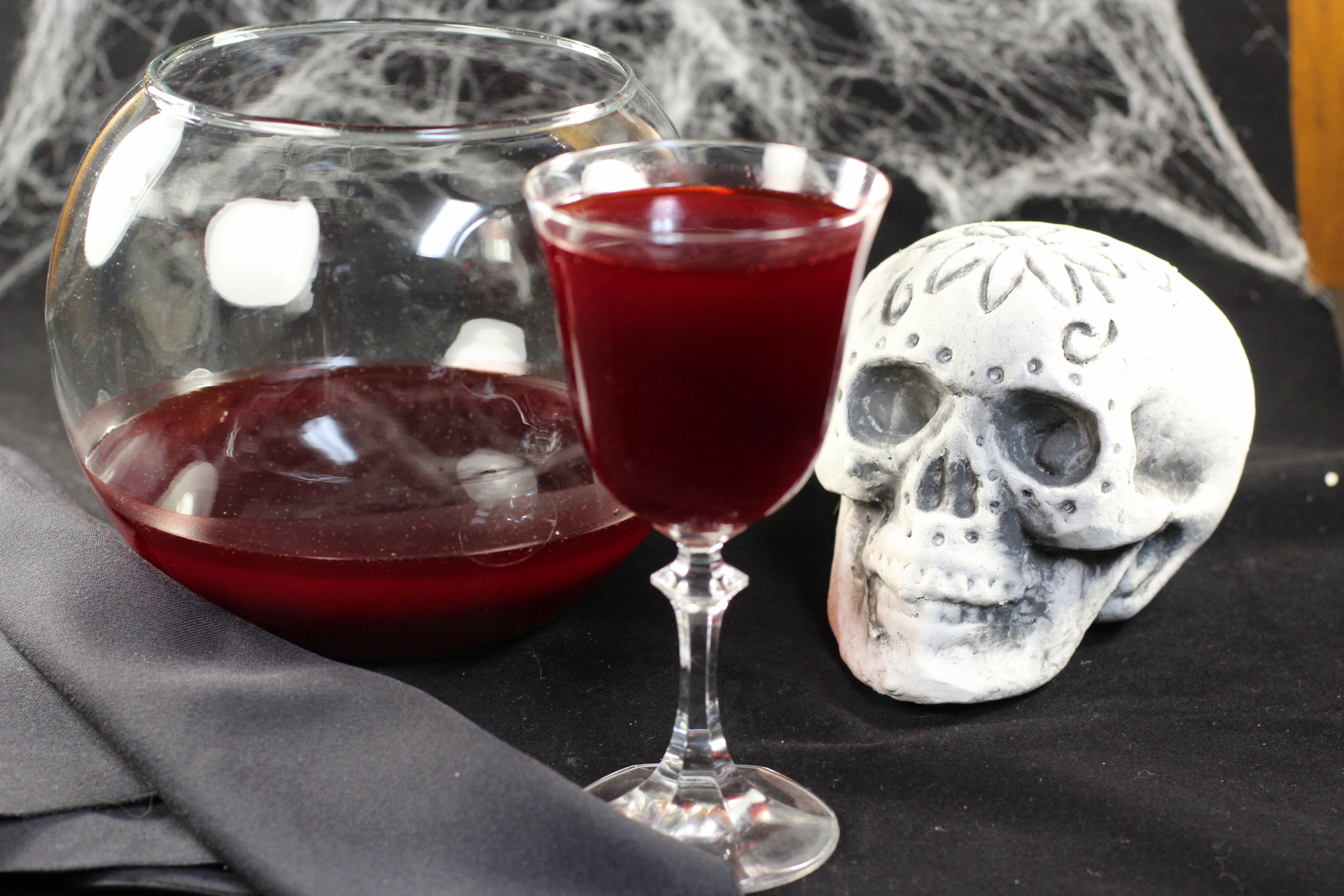 Ingredients
1 c warm water
1/2 c. sugar
1 t. cherry flavored Koolaid powder (1 pkg)
1/2 t. black cherry flavored Koolaid powder (1/2 pkg)
1/4 c. light corn syrup
3 T. Ultra Gel®
2 t. red food coloring (liquid)
Instructions
Add sugar, KoolAid powders, and corn syrup to warm water and stir until sugar is dissolved.
Add Ultra Gel® gradually, using a wire whisk or fork. If you see lumps, don't panic--they will stir out.
Add red food coloring to desired color. The fake blood will reach maximum thickness in about ten minutes.
7.8.1.2
19
https://carnetfoods.com/fake-blood-halloween-festive-and-delicious/
You can make Italian sodas by filling a glass about 1/3 full of the syrup, then filling with club soda (the base is already pretty sweet, so better to use club soda than a sweetened carbonated drink).  Add a couple of tablespoons of heavy cream and you have a delightfully macabre but refreshing drink!  Or pour it over ice cream balls decorated with candy "eyes".