Open a can of refrigerated crescent rolls and unroll them.
Separate the sections and shape them into elongated triangle.  Cut about 1 1/2 inches from the point of the triangle.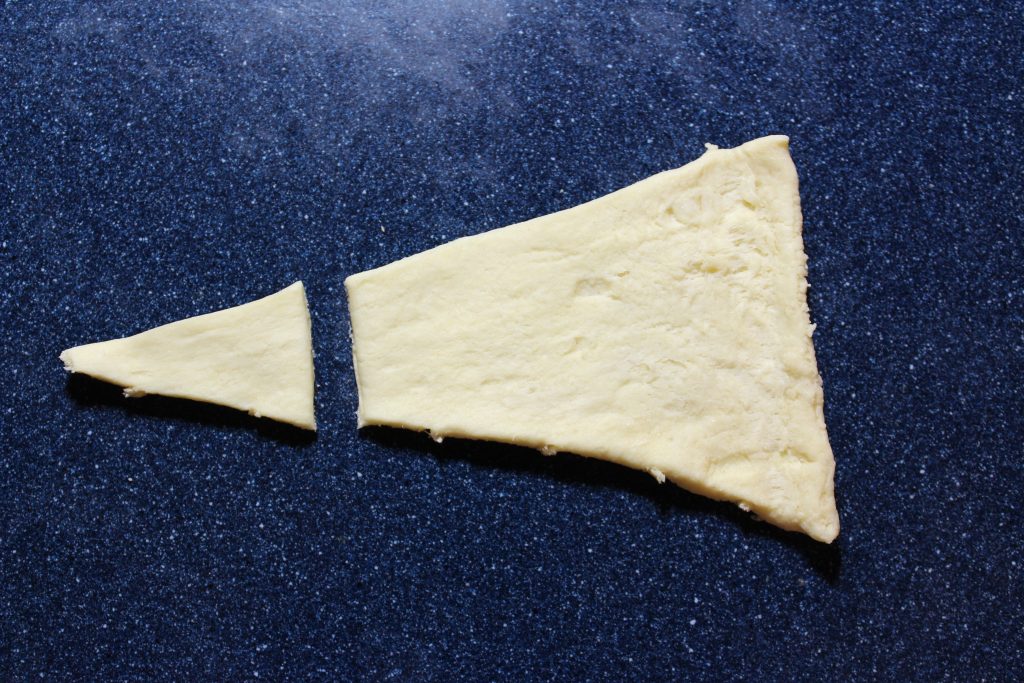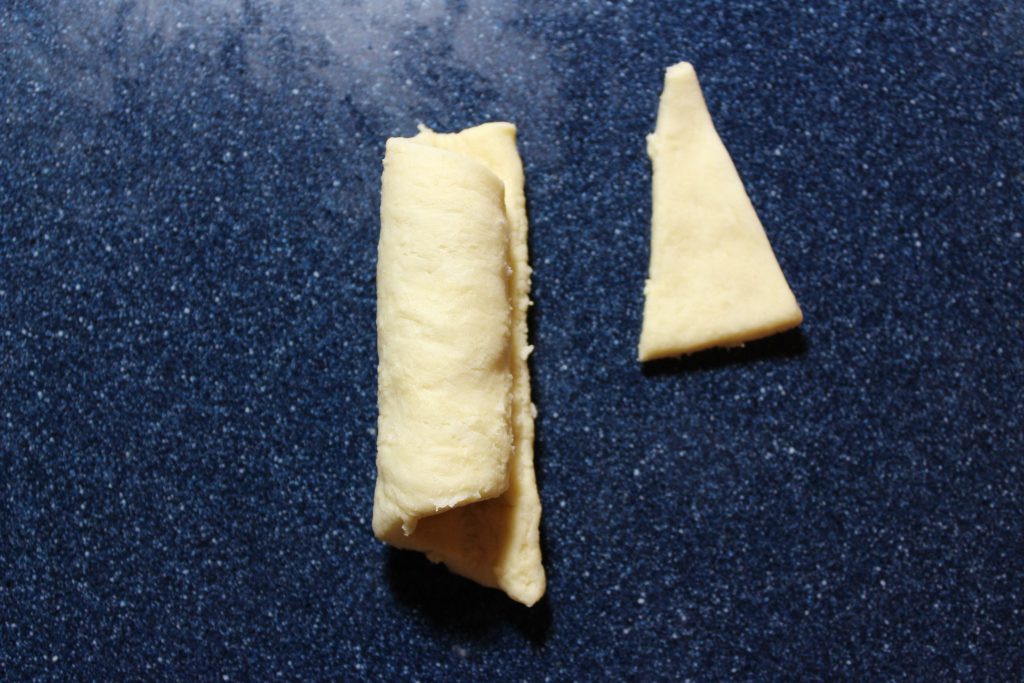 Roll the large section from the narrow end to the wide end, forming a cylinder.
Roll the cylinder in your hands until about 10 inches long.  Roll the ends thinner, as they will form the "ears".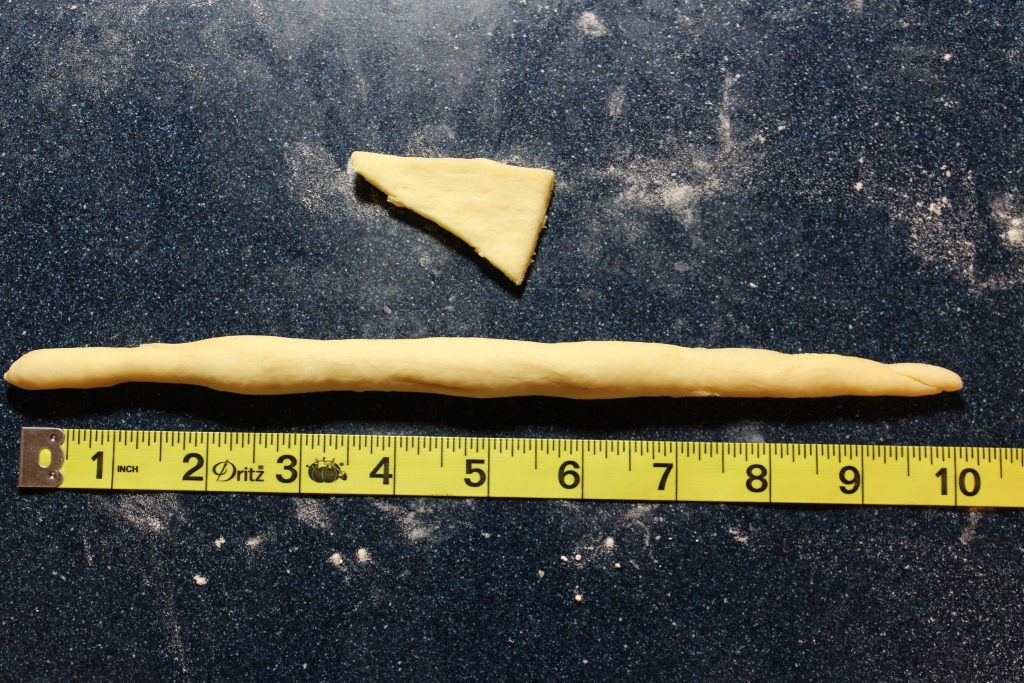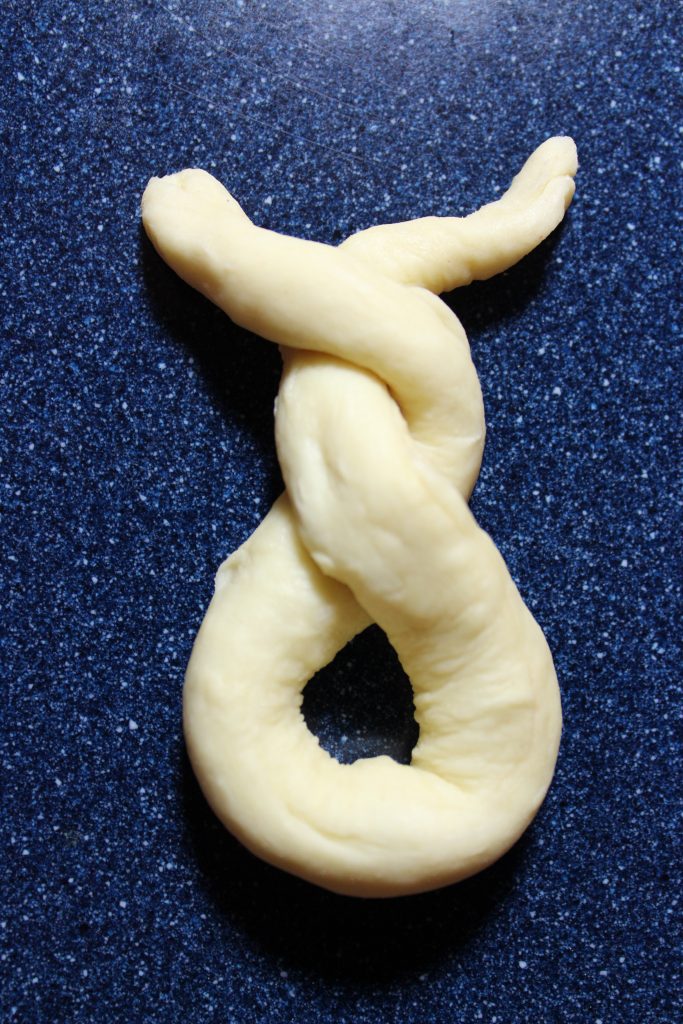 Twist the dough to form a figure eight with a large lower loop and small upper loop, with the ends extended for "ears".
Use the reserved "point" of the triangle to form a ball.  Add that as a "tail".
Place the "bunnies" on a lightly greased baking sheet.  Allow them to rest while you preheat the oven to 350 degree.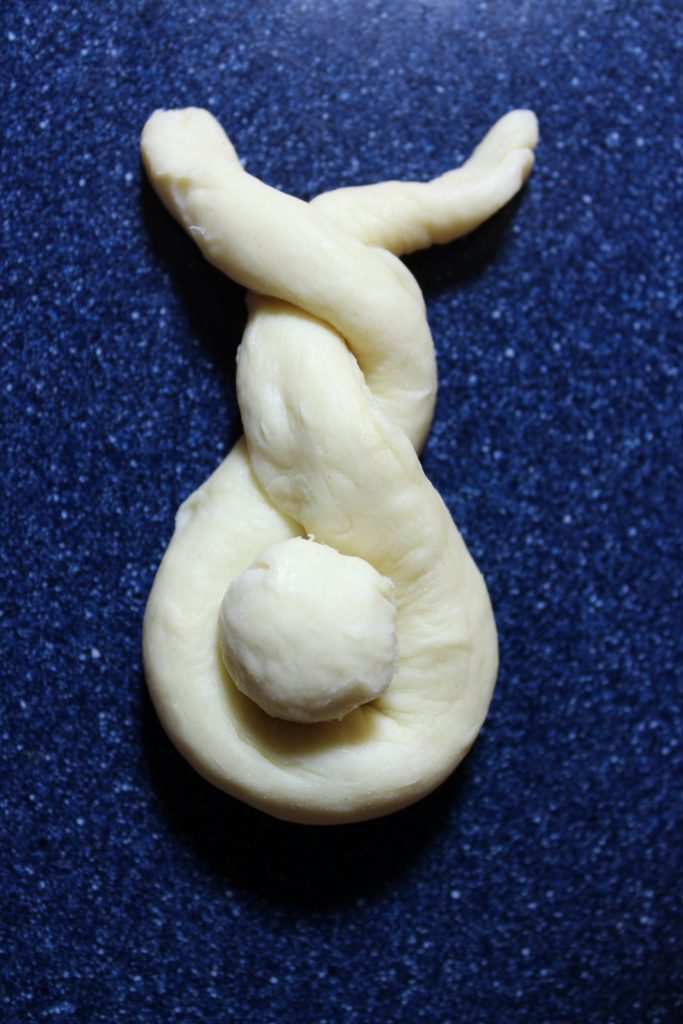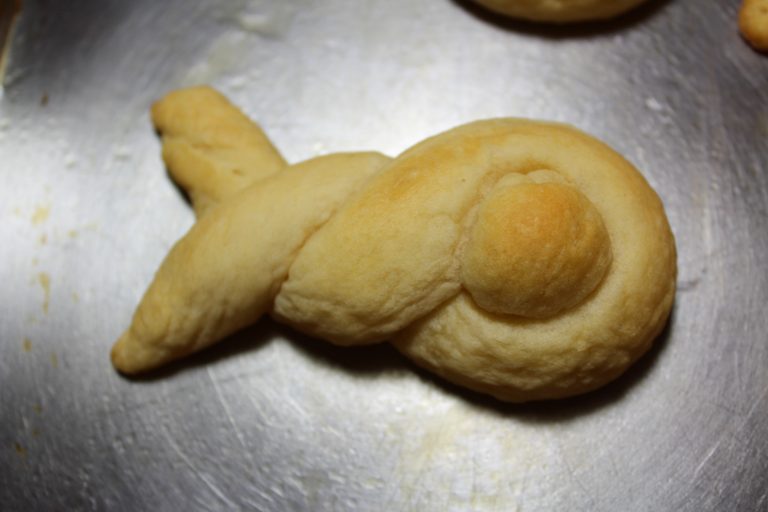 Bake about 10 minutes, until lightly browned.