The perfect chocolate chip cookie.  Some people spend their life in search of that one, perfect recipe.  Look no further--this is the chocolate  chip cookie that will stay crispy on the outside and chewy on the inside even when it cools.  Heaven in 3 inches!!
Nobody needs to show you how to make cookies.  You cream the butter, add the sugars, then eggs, then dry ingredients.  No rocket science there.  But if you want crispy-chewy cookies, there are secrets!!
The first secret is finding the perfect amount of flour to provide structure without dryness.  Because when there is too much flour in any cookie recipe, it will be hard and dry.  So this recipe requires VERY ACCURATE measurement of flour. 
The second secret is the magic of Ultra Gel®, an instant modified food starch, to help give body to the cookie while holding in moisture.  Suddenly, you have the know-how to be the favorite parent on the block!!  (And if this seems revolutionary, check the ingredient statement of your favorite commercial soft cookies--you'll almost always find "modified food starch" as an ingredient.)
Yields 2 1/2 dozen large
Chewy-Crisp Chocolate Chip Cookies–Best You'll Ever Eat!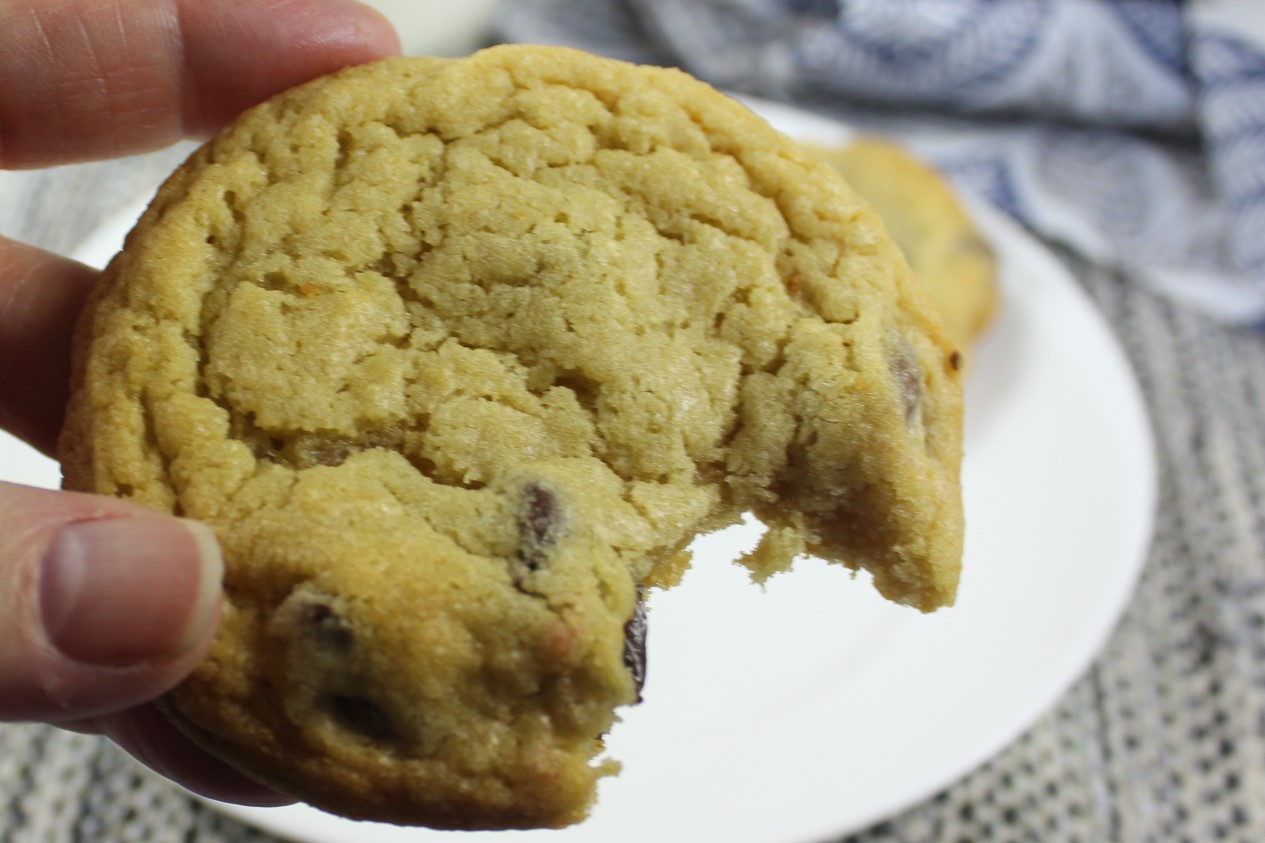 Ingredients
1 c. butter, softened
1 c. granulated Sugar
1 c. brown sugar, lightly packed
2 eggs
2 t. vanilla
1 t. baking soda
2 t. hot water
1/2 t. salt
2 3/4 c. all-purpose flour (350 g.)
2 T. Ultra Gel®
2 c. semi-sweet chocolate chips
1 c. walnuts if desired
Instructions
Preheat oven to 350 degrees F (175 degrees C).
Cream the butter until smooth, then add the granulated sugar and brown sugar and continue mixing until smooth.
Beat in the eggs, one at a time, then stir in the vanilla.
Dissolve baking soda in hot water. Add to batter along with salt.
Stir in flour (measure carefully!), chocolate chips, Ultra Gel® and nuts.
Drop by large spoonsful onto shiny, ungreased baking sheets.
Bake for about 12 minutes in the preheated oven, or until edges are nicely browned.
7.8.1.2
38
https://carnetfoods.com/crispy-chewy-chocolate-chip-cookies-best-youll-ever-eat/
About measuring flour--a standard cup of flour weighs 128 grams.  Most of us in the US don't think about grams much, but weighing flour is much more accurate than using a measuring cup.  When I teach classes on baked goods, I usually start out by having several class members measure out what they think is a cup of flour.  I then weigh the samples, rewarding the one that comes the closest to the standard measure.  It is important to bring the importance of accurate measurements to the attention of those who wish to become excellent bakers.  
Back in the "recent olden days" flour was sifted, then measured in order to get a standard measurement.  Before then, cooks often used teacups or other implements to measure.  I have a recipe from my grandmother's mother (born 1871) for some "Cream Cookies".  I tried to replicate this recipe many years ago and found that the first ingredient was "a bowl of cream".  I questioned my grandmother about it, and her reply was that there was a particular bowl they always used for cream when they skimmed it from the milk.  When I asked how much it contained, she had no idea--it was just "a bowl of cream".  Standardization of measurements has come a long way in the last hundred years!
 But back to measuring flour:  In this day and age, nobody I know even OWNS a sifter, so we rely on just putting flour in a measuring cup and calling it a cup. My experience, however, is that most of the time people put more into a cup than is standard--sometimes by as much as 30%.  Obviously, that will change the results of any baked good. 
If you don't have a scale, use a butter knife to stir the flour, then scoop it carefully into the cup with a spoon, leveling off the top with the back of the knife.  That will get you very close! (I just tested this again and was able to come within just a few grams several times in a row.)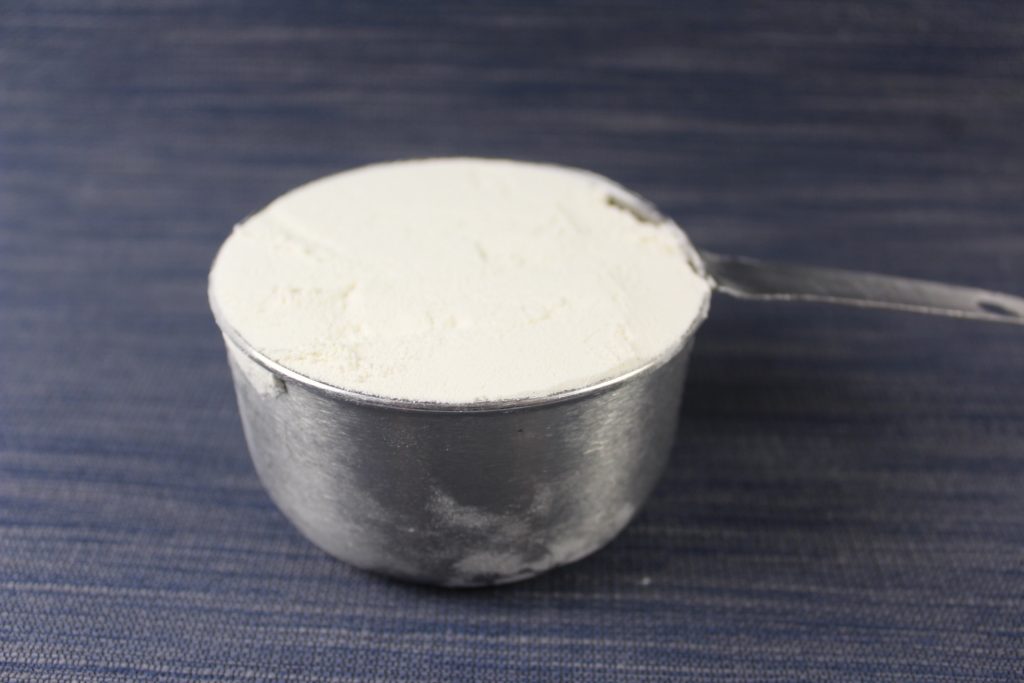 And there you have it!  Perfectly chewy-crisp chocolate chip cookies.  Bet they won't last long enough to get cold!