Finally--Sugar Cookies that taste good!
So--who doesn't like a melt-in-your mouth sugar cookie--crisp on the outside and soft and flavorful on the inside? Just a little bit of vanilla heaven. Sometimes I forget just how good the right sugar cookie can be because its easy to get lost in the masses of cookies with chocolaty goodness or caramel richness or peanut butter earthiness. But Christmas and children always remind me of the perfect sugar cookie. So here is a recipe for the best sugar cookies ever. The big plus is that the Ultra Gel keeps the cookies moist and tender, even if they get rolled multiple times in childish delight.
Incidentally, I think there should only be one shape of Christmas cookie--a Christmas tree--easy to cut out--easy to recognize even at a distance, and no matter what type of decorations find residence, it looks fine. But that's just me. I'll leave the Santas and reindeer to those of you better than me!
Yields 36
Easiest and Best Sugar Cookies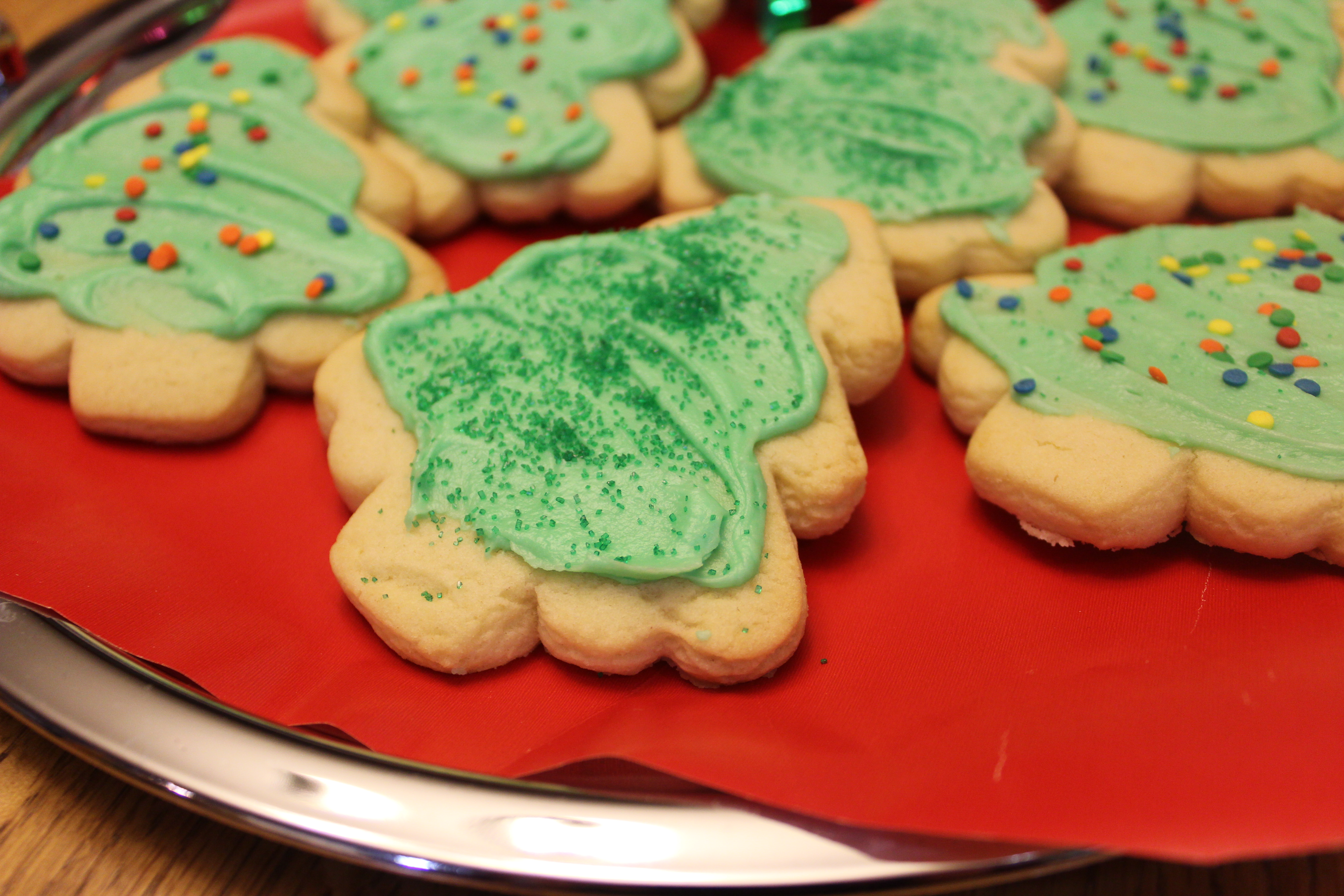 Ingredients
1/2 c. butter, softened (don't substitute margarine--it has a different moisture content)
1/2 c. butter flavored shortening
1 c. sugar
1 t. vanilla
1 t. vinegar
2 eggs
1 t. salt
1 t. baking soda
4 T. Ultra Gel
2 1/2 c. lightly stirred all-purpose flour (about 360 g)
Instructions
Cream the butter, shortening, and sugar together with an electric mixer until light and fluffy.
Mix in the vanilla and vinegar, then eggs one at a time and beat well.
Mix the salt, baking soda, Utra Gel, and flour together and add to creamed mixtures slowly. Dough should gather into a ball easily. Add extra flour 1 T. at a time if needed.
Gather the dough together and work until smooth. Roll out immediately (do not refrigerate or wait to roll out). Roll out to about 1/4" thickness and cut as desired. Transfer to a baking sheet and bake immediately in a preheated 375 degree oven for 10-12 minutes. Don't overbake unless you prefer your cookies crispy!
7.8.1.2
42
https://carnetfoods.com/best-sugar-cookies-ever/
Note: The combination of the vinegar and baking soda provides leavening without the "baking powder" taste that ruins many sugar cookies. That's why the cookies need to be baked immediately.
Another Note:  Baking sheets will have a great deal to do with the texture of the finished cookies.  A dark pan will absorb heat and produce crispier cookies--a shiny pan will reflect heat and produce softer cookies.
If you (or the kids) get tired of rolling and cutting, just form the rest of the dough into a "log" in your hands, then roll in cake decorations and slice into discs and cook for a quick finish!