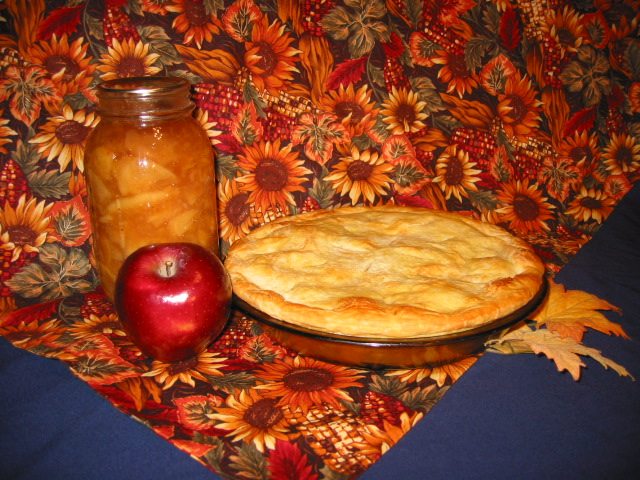 Ingredients
3 ½ cups blanched fresh apples sliced ¼" thick
¾ cup + 2 tablespoons. sugar
¼ cup All Purpose Thick Gel
½ teaspoon cinnamon
1/8 teaspoon nutmeg
½ cup cold water
¾ cup apple juice
2 tablespoons. bottled lemon juice
1 drop yellow food coloring (optional)
Instructions
Peel and core apples then cut into slices about 1/4 inch thick.
Place slices in water containing ascorbic acid to keep from turning brown.
Blanche slices for 1 minute in boiling water and keep warm.
Combine sugar, All Purpose Thick Gel, and spices then combine in a large kettle with water, apple juice, coloring and lemon juice.
Stir until well mixed.
Cook over medium high heat until thick and bubbly.
Fold in drained apple slices.
Put lower crust in pie dish then add pie filling.
Affix upper crust. Cut several small slices for steam to escape while baking.
Bake at 400° F for 15 minutes then reduce heat to 350° F and bake an additional 20 minutes.
7.8.1.1
3
https://carnetfoods.com/apple-pie-filling-thick-gel/