7 quarts
Apple Pie Filling – Canned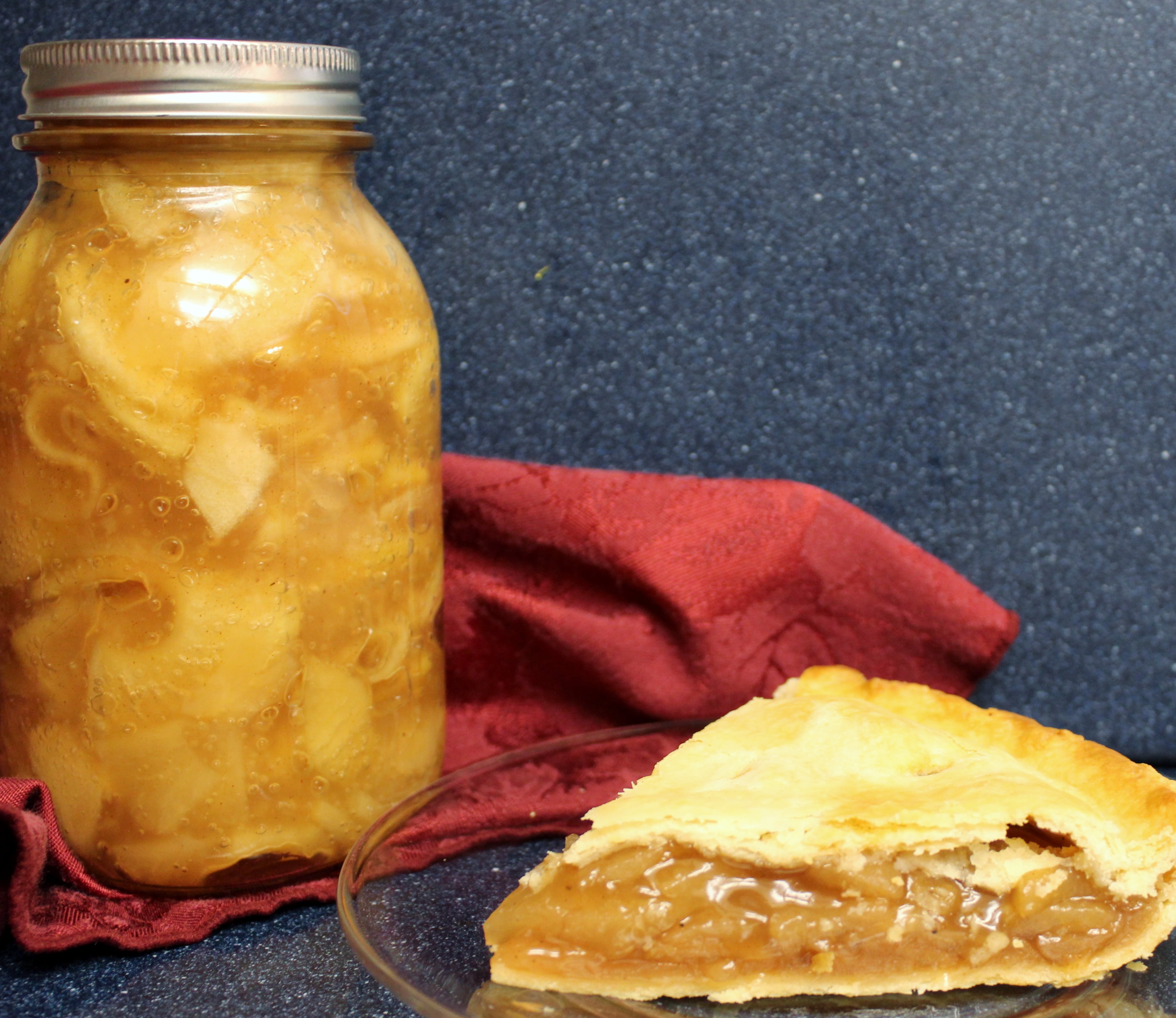 Ingredients
6 quarts blanched, fresh apple slices 1/4" thick (about 9 - 10 lbs of apples)
5 1/2 cups sugar
1 tablespoon cinnamon
1 teaspoon nutmeg (optional)
2 1/2 cups cold water
5 cups apple juice
3/4 cup lemon juice
7 drops of yellow food coloring
3 cups Ultra Gel instant thickener
Instructions
Peel, core and slice apples, place in water containing ascorbic acid.
Blanch apples no more than 2 quarts at a time for 1 minute in boiling water.
Combine sugar, spices, water, apple juice, lemon juice and coloring in a large (8 - 10 qt) kettle
Sprinkle in Ultra Gel while stirring with a wire whisk until mixture is smooth.
Heat until mixture is thick and bubbly.
Fold in drained apples, mixing until well combined.
Ladle into 1 quart jars, filling to within 1/2 inch of the top.
Affix and tighten lids.
Process immediately in a boiling water bath canner for 35 minutes after water begins to boil. (Sea level.)
For elevations of 1000 - 3000 feet add 5 minutes of processing time.
For elevations of 3000 - 5000 feet add 10 minutes of processing time.
7.8.1.1
5
https://carnetfoods.com/apple-pie-filling-canned-with-ultra-gel/